Developing the professional ... Growing the professional firm
Korverge News
Managing Partners' Forum North America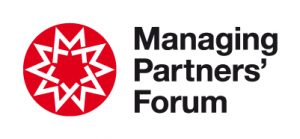 The event to launch Managing Partners' Forum in North America was a huge success – with webinar participants from across the USA and Canada.  The Panel of Beth Wilson of Dentons Canada and Sean Denham of Grant Thornton LLP USA, followed by an amazing key note presentation from Rohit Talwar, Global Futurist and author.  Patrick J. McKenna, author and seasoned advisor to premier law firms acted as moderator.
Backed by a positive response to this launch, the Managing Partners' Forum is scheduling a 2021 program of interesting and relevant content to professional services firms.  For more information and to be included on the upcoming event mailing list please contact Larry Stroud, Executive Director, Managing Partners' Forum North America: larry.stroud@korverge.com
"I started working with Larry shortly after COVID struck. Despite our interactions having been entirely virtual, he understood my practice and has continued to keep me on track through regular calls. What sets Larry apart as a coach is his ability to understand my unique attributes and identify ways to harness those attributes in setting business development objectives and practical actions. I value Larry's experience and ideas and he has become a trusted advisor."
Adam Johnson, CPA, CA, CBV, CFA
Founder, Principal
Synthesis Valuations Inc.
Korverge Services

More Testimonials
I wouldn't hesitate to recommend business development coaching from Larry Stroud of Korverge, which was extremely effective. I enjoyed working with Larry.

Marc Mercier

Partner - Cassels Brock & Blackwell LLP - Lawyers
Most marketing and business development consultants have never seen things from our side of the desk by actually being involved in managing a professional firm. This isn't the case with Larry Stroud of Korverge. His mentorship, coaching and strategic advice on business development and marketing moved us forward light years in a short period.

Hy Penn

Former Managing Partner - Shimmerman Penn LLP - Chartered Professional Accountants
We have been using business development coaching services from Larry Stroud of Korverge for certain of our Associates and Principals. I have had positive feedback from the participants.

Marlene Kane

Director of Professional Development, National - McMillan LLP - Lawyers
For the past few years Larry Stroud has provided business development coaching for a number of our lawyers. Larry works well with professionals to help focus their personalized business development plans. We will continue working with Larry.

Don Allan

Former COO – Dale & Lessmann LLP – Lawyers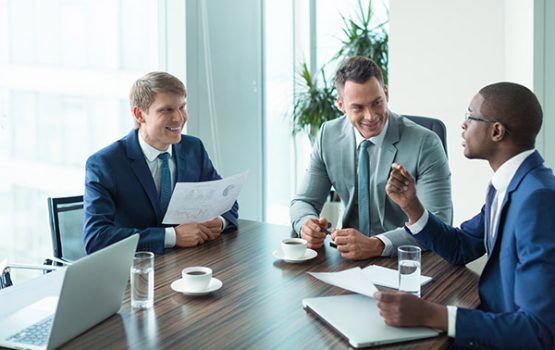 Get in Touch
Have a free 'no strings attached' meeting or discussion to help you identify your needs and whether we can help.
Get to know us and feel comfortable that Korverge is right for you.
Contact Us